Nipple Electro Kit E Stimulate Nipple Clamp & Controller Pulse Adult Sex Toy
$100.00
FREE SHIPPING
Description
Electro Kit E Stim Electric Shock Therapy Anal Beads
Give your sex life a charge with these electro nipple clamps and butt plug!
The 3″ torpedo-shaped probe plugs into the electro-power unit to provides thrilling e-stimulation directly to your most sensitive spots.  The sleek design features a tapered tip to ease insertion, offering comfortable vaginal or anal play.
Jolt your nipples with pleasure with the nipple clamps.
Choose a setting on the power unit's dial to control the intensity and go from a sensuous tingle to a throbbing tap in seconds. Choose between different pulsation patterns & frequencies.
Please note: Electro-stimulation toys should always be used with a good quality water-based lubricant or electro-conductor gel to aid conductivity and enhance pleasure.
Features & Specifications:
BSW Electric  butt plug & nipple clamps with a wired controller.
Switch between slow and fast speeds of pulsation.
A wide base of butt plug prevents travel.
Powered by 2 AAA batteries (not included)
1 x Electro Kit E Stim Shock Anal Beads Butt Plug With Nipple Clamps & Controller Adult Sex Toy. (PLEASE NOTE THIS MODEL WILL HAVE 2 ALLIGATOR NIPPLE CLIPS AS PER PHOTO BELOW)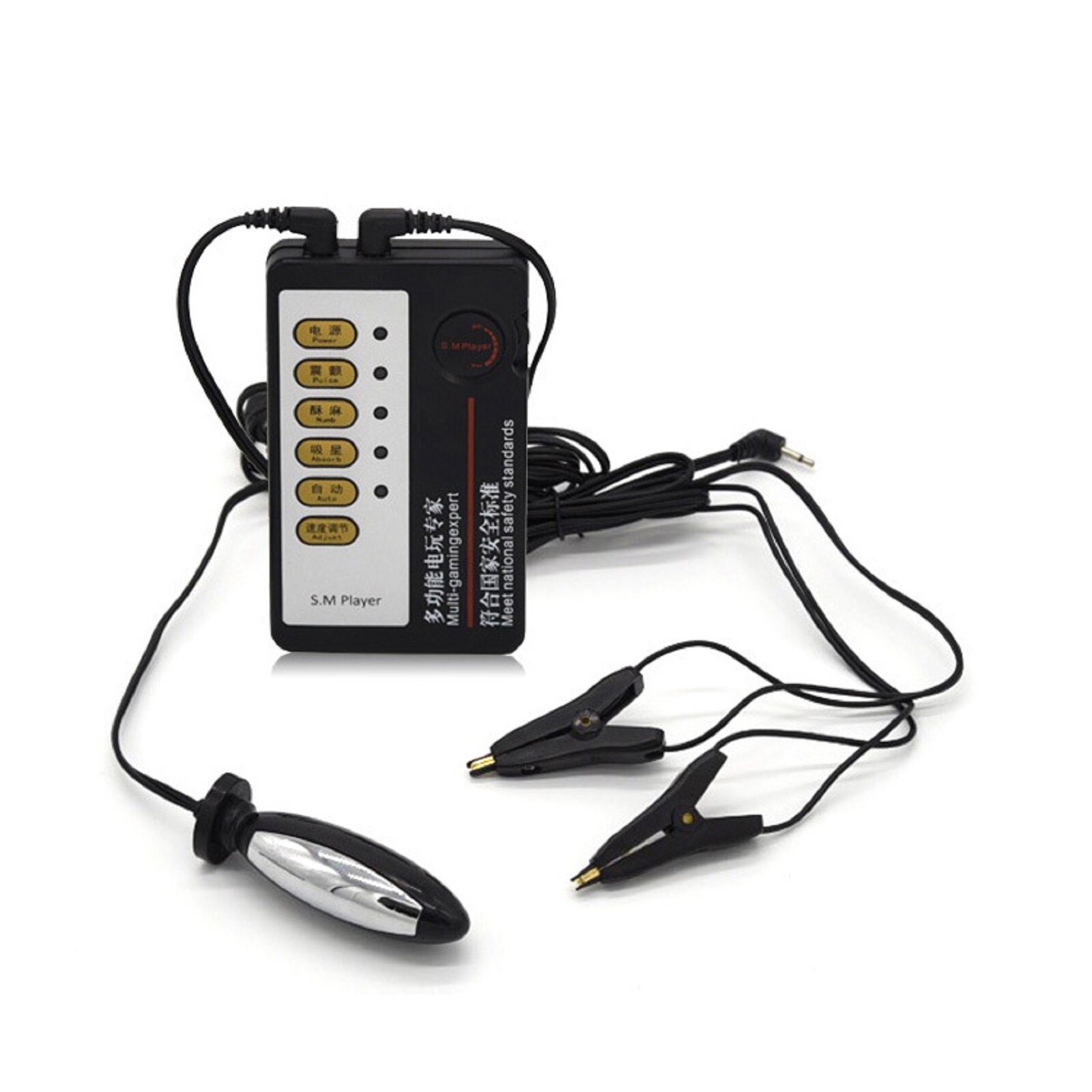 Due to constant design improvements product may vary slightly in appearance from photos
Code 37